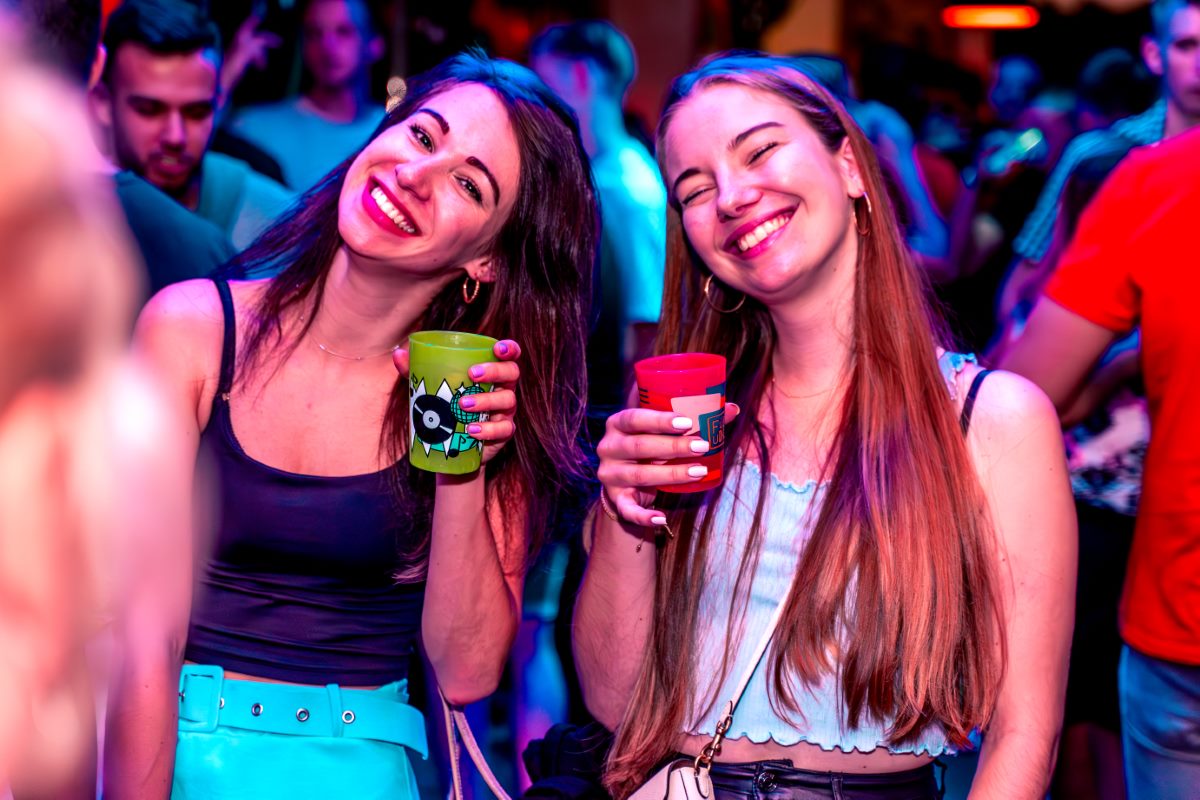 Pub Crawl Budapest Tour Details
Where: Sark 2, Budapest, Wesselényi u. 21, 1077
Original Budapest New Year's Eve Pub Crawl 2023/2024
For those with a penchant for ending the year on a thrilling note, the allure of vibrant celebrations is irresistible. While many adhere to traditional festivities, others eagerly seek innovative ways to salute the passing year. It may not diverge drastically from familiar routines, but the freedom to make it as wild as desired is always an option. In sync with this spirit, the famed Pub Crawl, situated in the most electric party district of Budapest, promises an unforgettable New Year's Eve bash.
The New Years Eve Pub Crawl includes a 1-hours of OPEN BAR (DRINK-ALL-YOU-CAN) with Long drinks, Local Draft Beer, Vodka
Embark on an Extraordinary Journey
As winter's chill intensifies and daylight dwindles, the Original Budapest New Year's Eve Pub Crawl 2023/2024 gears up to ignite the night. Embark with us on a whirlwind expedition across Budapest, hopping from one exuberant party to the next, ensuring your New Year's Eve is nothing short of extraordinary.
Fuss-Free Entry to the Biggest Bashes
Understanding the hustle of gaining entry into a happening club or bar on New Year's Eve, especially in the bustling ambiance of Budapest, the Pub Crawl guarantees seamless access. Be a part of a specialized event designed for enthusiasts seeking a comprehensive New Year's Eve experience, devoid of the typical hassles.
A Night Packed with Surprises
With meticulous planning, exclusive entries to some of Budapest's grandest parties are assured. Bid farewell to long queues and savor the privilege of walking straight into every pub party and an illustrious nightclub. Embellished with special surprises, each guest is equipped to revel in the New Year celebrations as they should be – absolute enjoyment and exhilaration.
End the Night at a Top Budapest Club
Concluding the night at one of Budapest's premier clubs, the Original Budapest New Year's Eve Pub Crawl offers unrivaled value. Every ticket ensures complimentary entry into all parties, promising a New Year's Eve in Budapest that will be cherished forever.
Secure Your Spot Now!
Be part of the most anticipated event of the year. Secure your spot now for the Original Budapest New Year's Party and get ready to welcome the new year with an unmatched revelry, Budapest-style. The countdown has begun; ensure your place in the celebration of a lifetime!
THE ORIGINAL BUDAPEST NEW YEAR'S EVE PUB CRAWL 2023/2024
INCLUDES:
VIP Guest list entry reserved for you in one of Budapest's best ruin pubs!
Free Glass of Champagne at midnight
Free drinks for 1.5 hours.
One Crazy Budapest New Years
FREE ENTRY INTO ONE OF THE BIGGEST NYE CLUB PARTIES!
Starting at Gentlemans Sports Bar, you will get the chance to meet the other guests and warm up by playing some drinking games. The streets and bars will be packed in anticipation of the New Year. Afterwards, we will head to another party with another one hour unlimited beer/wine and a few cheeky shots. Your ticket includes free entry to 2 more bars and then to Doboz to celebrate new years with a free glass of champagne and dancing into the new year.
Be part of the rave and memorialize ending and welcoming another year in a way you have never been, through the Original Budapest New Year's Eve Pub Crawl.
BEAT THE LINES AND RESERVE YOUR SPOT!
EVERYTHING SELLS OUT IN NEW YEARS, SO DON'T MISS YOUR CHANCE TO GET INTO MULTIPLE PARTIES AND BOOK NOW!
Original Budapest Pub Crawl Includes:
1 hour open bar (free drinks for an hour!)
Free Shots
THE ULTIMATE OLYMPICS DRINKING GAMES
Drink specials
VIP CLUB ENTRY TO ONE OF BUDAPEST'S BIGGEST CLUBS
Personal tour guide
Socialize with other travellers, from all over the world, and
get to know the local nightlife scene with your local guides.
Got a group booking or any questions let us know,
we would love to help! Email us here:
PRICE: €79
MEETING 19:30 @ Sark 2, Budapest, Wesselényi u. 21, 1077
GOT A GROUP BOOKING OR ANY QUESTIONS, LET US KNOW! WE WOULD LOVE TO HELP!
pub crawl budapest What to expect
1 Hour FREE Open Bar
Olympic drink games
VIP Club Entry
Drink Specials
4+ Cool bars and clubs
Pub Crawl Budapest Tour Details
Where: Sark 2, Budapest, Wesselényi u. 21, 1077